Powderhorn knows skiing, snowboarding, and biking make you hungry. Fuel up for the day with a quick snack or enjoy a hot, delicious entrée at lunch. There's everything from locally-sourced BBQ meats – smoked right here on the mountain – at the Sunset Grill to specialty pizzas and sandwiches at the Powderhorn Pub. Don't miss Powderhorn's newest hangout, the Umbrella Bar, at the base of the Flat Top Flyer.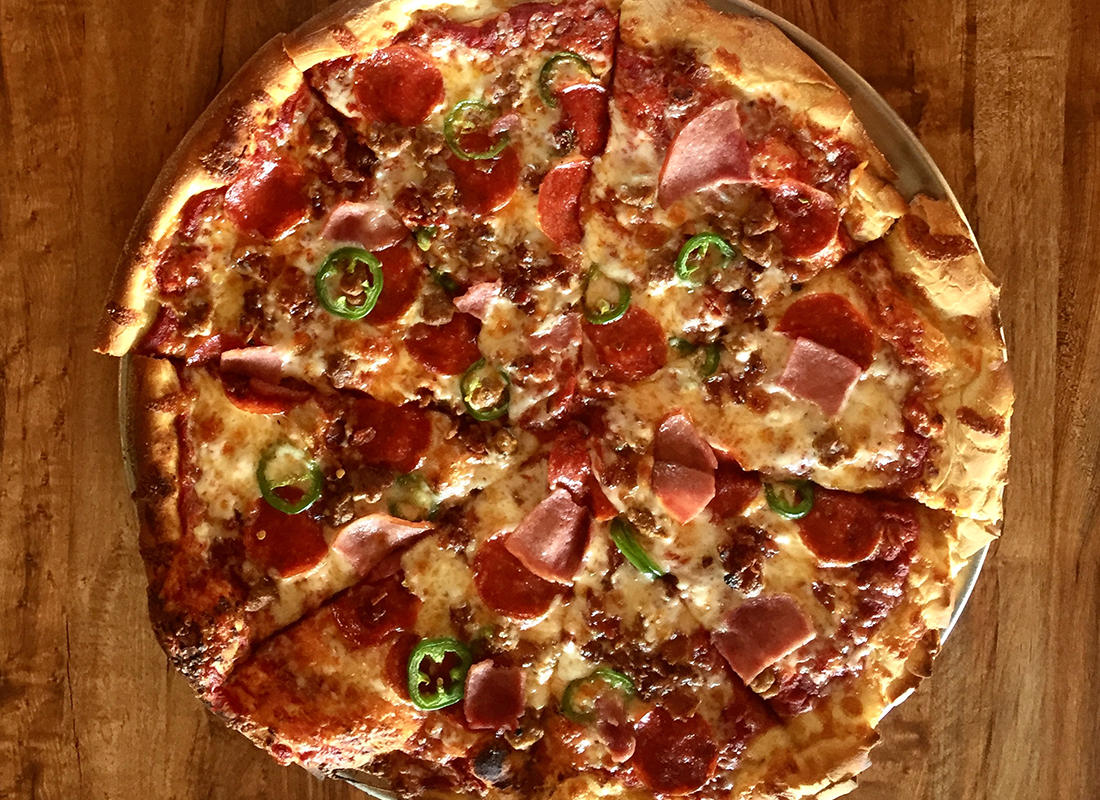 Powderhorn Pub
Located just 20 ft. from the Flat Top Flyer high speed quad lift, the Powderhorn Pub offers pizza, salads, and wraps. There's a full bar here too for all your après needs. Dine inside or watch the mountain traffic cruise by from the deck. Pub staff will ensure a delightful experience for the entire family. Come in and see for yourself.
Sunset Grill
Powderhorn's cafeteria, the Sunset Grill is located on the top floor of the main lodge and overlooks the base of the ski resort. You'll find burgers, sandwiches, soups, salads, and lots of grab and go options here. Whether you're stopping for a quick bite between powder laps, relaxing midday on the attached 5,000 sq ft. deck, or recapping the day's exploits at the bar, the Sunset Grill is your rejuvenation HQ.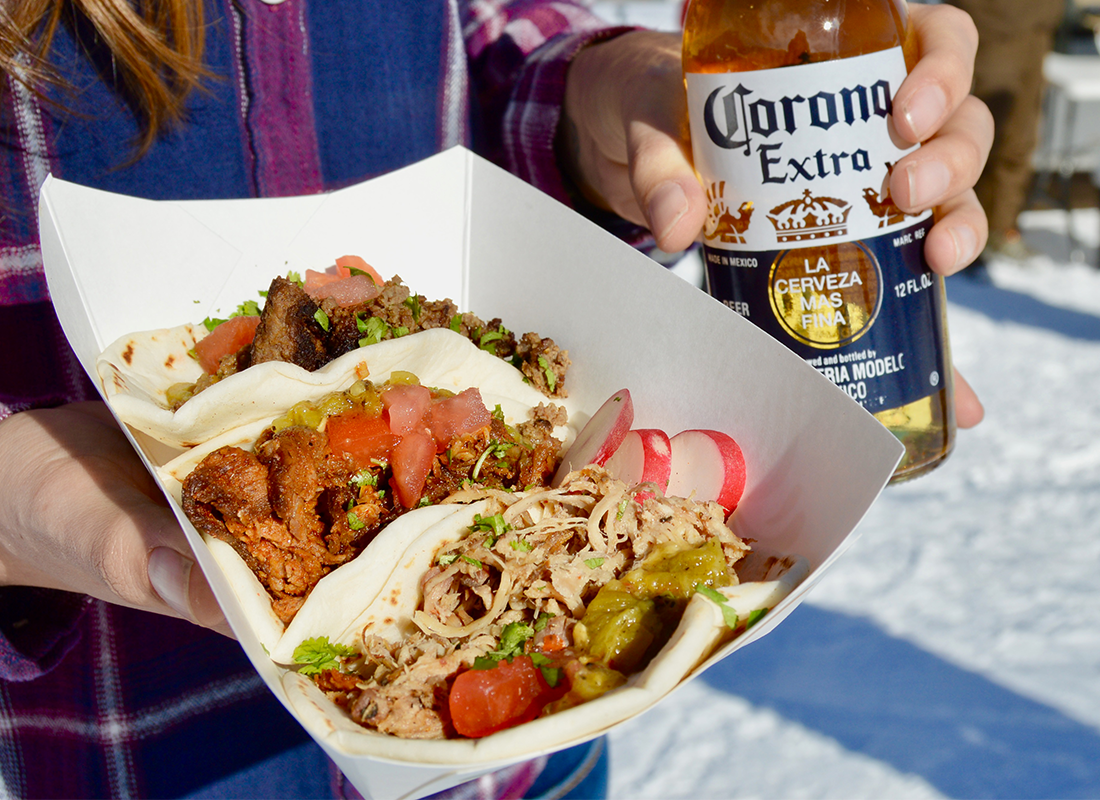 Thunderbird Tacos
Spending the day on West End? Stop by the Thunderbird Tacos Truck and grab a couple tacos for the chair ride. 

CURRENTLY CLOSED - will be opening soon.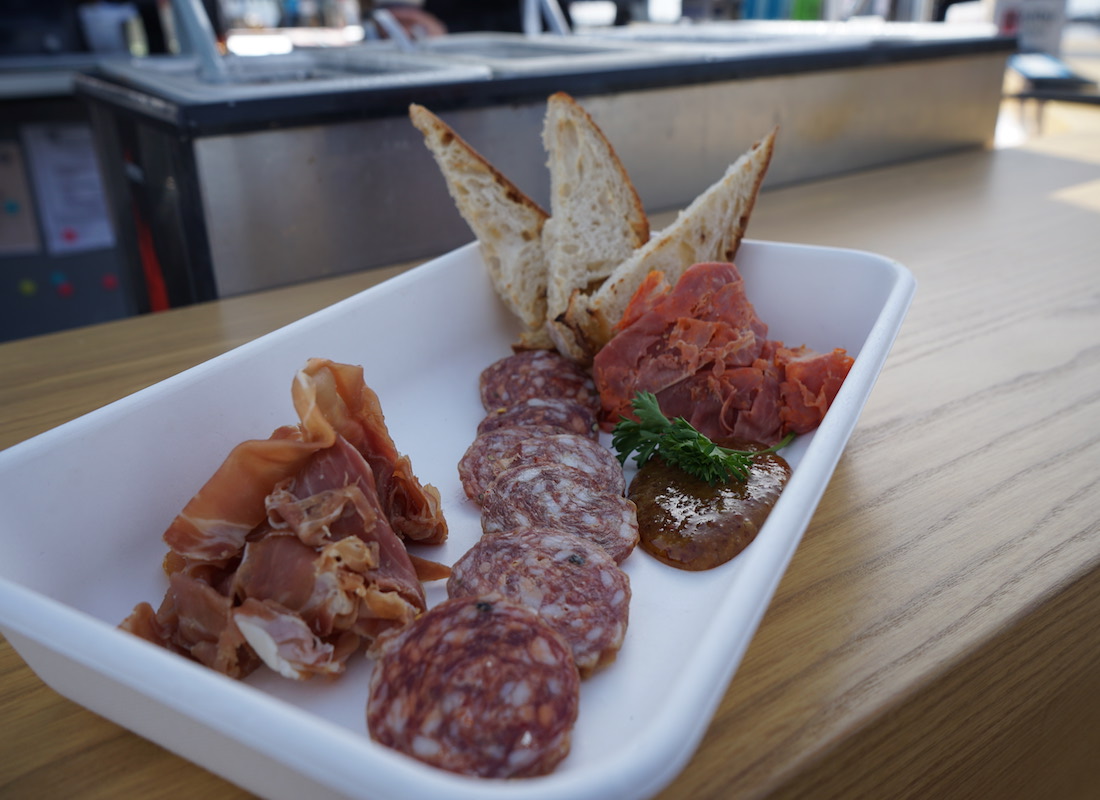 Umbrella Bar
Powderhorn's newest place to grab a drink and a bite to eat while on the slopes. The Umbrella Bar's in-house craft cocktails and puff pastries are prepared fresh to ensure you get the best taste possible.